Yazmin Herndez,  Independent Stylist

Interested in learning more about us?


Vanity Calls  1715 Phoenix Ave,Fort Smith, AR. Since our company opened in 2010, we've treated every customer like they were a part of our family. Other companies may offer similar services, but our services come with a personal touch.  We are a Family friendly salon: Women, Men and Children of all ages.

I have been in the beauty business since 1999.  I have owned Vanity Calls since 2010.  I have been fully trained in all hair, skin and nail care for companies such as: Matrix, Satin Smooth, CND and Ouidad.

I have over 9yrs experience in the beauty business.  I am bilingual (English and Spanish).   I believe in  doing continuing education to stay up on styles.  

Committed to helping our customers achieve their dreams

Georgette (Getta) Titchenell,

Independent Stylist

​I have 9+ yrs. experience in the beauty business.  I have 8+ yrs. as a Farouk Educator.  I specialize in Color and Razor cuts.  

Michelle Moore, Independent     Stylist

I graduated from Arthur's Beauty College and started working at a chain salon in 2007.  I move to Vanity Calls in 2017.  I specialize in color and cuts. But offer services including : perms, eyebrow maintenance, face waxing, makeup and styles.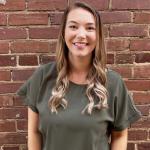 Jordanne Hutchins,  Indepentent Stylist

Specializes in all things: Color, balayage, highlights, and dimensional color.  She also does hair and makeup for events and special occasions such as prom, NG age net pictures and weddings.  Providing you with your most beautiful hair and bring out you most beautiful and confident self.